Can you imagine your favorite sport or competitive event without a good coach, pit crew, or support staff standing behind them? Imagine what a formula one race would look like if the pit crew took a break or decided to slack on their maintenance of the vehicle? Tires may blow out, or strategic maneuvers could fall apart before the drivers even had a chance of finishing the race. Like a Formula One race car driver trying to cross the finish line in record time, you need a pit crew that is responsive, fast and knows the ins and outs of their vehicle.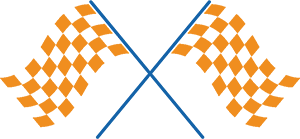 At Easy Storage Solutions, we understand that each storage facility has its own way of doing things, individual state laws to consider, their own process of renting to customers, and ways of managing their facility. To navigate a world that is constantly evolving and moving towards digitalization, self-storage facilities need software that addresses their specific needs, and they need to understand how to use that software to its fullest potential.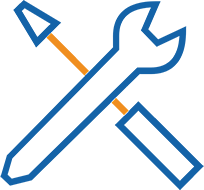 So, back to our original statement, "Management software with all the tools to run your business is nothing if you don't have a good support team to back the software…" We understand that to be true about all tools. What good will come from complicated software with substandard support? None. You will be a frustrated business owner with an overcomplicated thingamajig that wastes more time and money than it saves.
Setting A Foundation For Success
At Easy Storage Solutions, we strive to find simple solutions to everyday problems faced by owners in the storage unit industry. Our software can automate everyday tasks, such as sending invoice reminders or late payment notices. We have tools that can automatically compile collections reports and keep track of financial data for you. We can guarantee you will not use the software the same as other facility owners, because our software is so customizable! To utilize these features, you need to make sure we lay the foundation through a successful setup.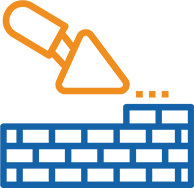 Your first introduction to the support department starts with the Manager Software Setup Checklist. This checklist is sent as part of your welcome email. It includes initial training videos and setup instructions that will help you understand the settings of our software and enable you to utilize the ones that are beneficial to your facility. During this process, you also have the help and assistance of our Support Team.
In addition to the welcome calls and emails, the support department is here to be a resource to you. We encourage our clients to reach out to our support department with any additional questions as they come up. We are here to help guide you through the setup process and teach you the ins and outs of the software. We will show you little tips and tricks that you wouldn't otherwise learn on your own. Generally, we will ask you to log in and follow along, or we will give you step by step instructions to learn these processes on your own. The best business owners are the ones that are empowered to run their own businesses, with confidence in their abilities, and knowledge that the job is getting done the right way.
What about the business owners that are too busy to do it all? No worries there, our office frequently collaborates together to complete a task. We are happy to work with you, your managers, accountants, and other office employees that are there to support your business. You can create additional managers in the software and have them reach out to our team about your facility. We are happy to teach them and help them use the software. If you need some extra helping hands, Easy Storage Solutions offers additional services, like our Call Answering Department that can ease some of the strain on your time. Feel free to communicate your needs to your support agent, and we will definitely help steer you in the right direction and connect you with the right tools.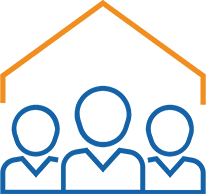 Your First Line Of Defense
So what happens after setup? The good news is that you don't have to guess. Once you are ready to go live, you will have our support department available to help you finalize any website settings and help your customers make the switch over to Easy Storage Solutions. We can help you with anything from understanding how to make a payment or how to set up automatic billing, to working with you to point and forward your current website domain to our software.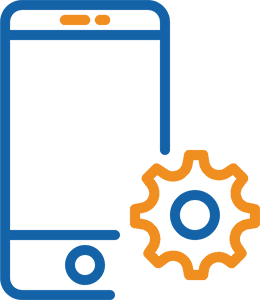 We're also here to help when things go wrong. Didn't finalize a move out in time and need to refund a customer? Call support. Did you move someone into the wrong unit and need to transfer them to the right space? Call support. A customer is asking for an invoice reminder and a complicated billing cycle that you don't normally offer? Call support. If you encounter any problem you don't know how to handle, we hope your first response is to call support. There is no use spinning your wheels and burning out. We are always happy to help point you in the right direction.
As a support agent at Easy Storage Solutions, this is the foundation of my approach to helping my customers. A conversation with a support agent should not be intimidating or scary. After all, we're here to help assist our owners and help them run an efficient business and answer any questions about our management software. One of the things I love about my job, and our customers love about our software, is the level of support you get from ESS. We want you to know and understand how to use the software. The best way of doing that is by listening to your needs and making sure the software is operating in a way that streamlines and simplifies your rental and management process.
About The Author: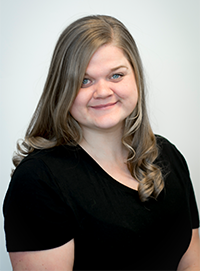 Kaitlin is a Support Specialist at Easy Storage Solutions. She has been helping self-storage facilities successfully utilize their management software for two years. When she is not helping our clients succeed with her bright and enthusiastic personality, Kaitlin enjoys exploring the petroglyphs and red cliffs of Southwest Utah with her husband and hiking partner, and their Yorkie Lucille, with a camera in hand. You'll often find her barefoot in the garden trying to keep vegetables alive in the desert, geeking out over new technology, or creating another culinary masterpiece in the kitchen.