Easy Storage Solutions attended the Inside Self Storage World Expo this year with 200 other exhibitors and 3,600 industry professionals. There were amazing presentations, giveaways, and chatter among exhibitors and attendees. If you didn't make it to the show we will give you a recap of what you missed!
The Easy Storage team arrived in Las Vegas to setup our booth on April 4th along with our marketing department (RIZE), call management department (Call Advantage), and accounting team (TruView). From the start we knew this would be a year to remember because of the amazing exhibits, planned presentations, and wealth of information.
The first night was chaotic with people rushing around to see all of the different vendors and gathering as much information as possible. The floor was open from 4:30pm to 7:30 pm and we spent the full three hours conversing with the attendees! Once the floor was closed we spent the evening at Topgolf for food and fun!
We started the following day listening to a speech by Ken Turley- the co-founder of RIZE Marketing. He exhibited an enormous amount of knowledge and charisma as he discussed how facility owners can better utilize their websites and online presence. If you would like a copy of the slides you can download them by clicking here!
In addition to speeches and presentations, ISS was gracious enough to host a roundtable event that we were fortunate enough to participate in. The conversation was great and an immense amount information was presented.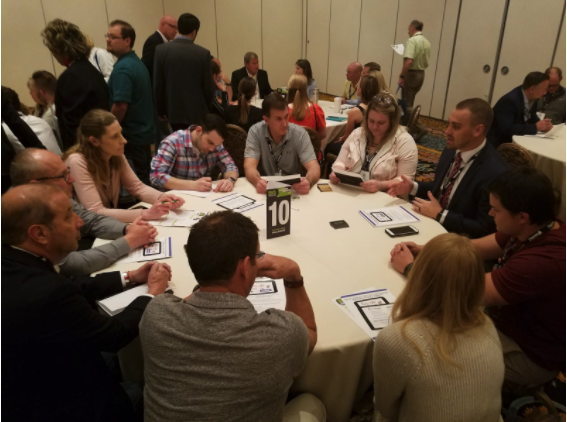 After the round table the floor was opened once again. We proceeded to spend the next 4 hours engaged in conversation and banter with various guests. To end the show with a bang we drew the winner of our Access Control drawing! Competition was stiff but ultimately we ended up with one lucky winner!
Overall, the Inside Self Storage World Expo 2018 was a smashing success! We can't wait to attend again next year!