Introduce your business and tell us your story! How did you get started? Where are you located?
I resigned from my long-term corporate job in 2013. A friend of mine had told me about self storage years before and I always kept it in the back of my mind. I investigated and purchased my first facility in 2013. I subsequently sold that facility (at a good profit) and purchased a smaller climate controlled facility in Longview, Texas.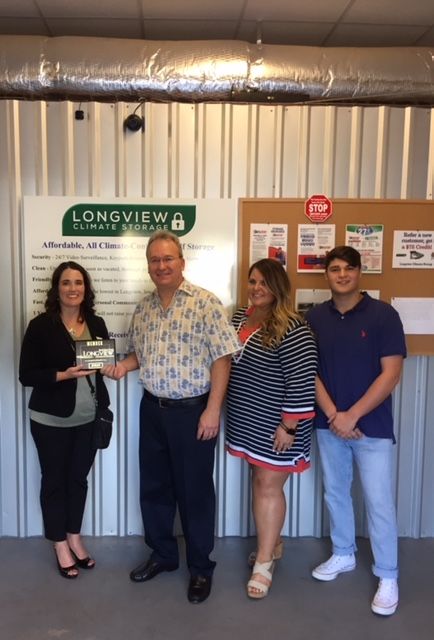 What were some of your facility's struggles in managing the day to day business tasks prior to Easy Storage Solutions?
I live about 4 hours away from Longview and the facility is too small to justify a full-time manager, so I needed to develop a plan to operate the facility remotely. I have all calls forwarded to my cell phone and hired a part-time college student (10 hrs. per week) to clean the facility/units and occasionally show units to customers. I needed storage management software that would enable me to show unit prices and current inventory on my website so that people could easily rent or reserve units online. I needed to be able to use the software on my smartphone as well. After investigating the various options I decided to transition to Easy Storage Solutions as it was the best fit for what I needed and was very economical as well.
How did implementing the Easy Storage Solutions platform help your facility?
The transfer of data to Easy Storage Solutions was seamless, the software is very intuitive, and I was up and running immediately. This is the 4th different storage management software I have used and without a doubt, this has the best and most responsive customer service of them all. I haven't required any service in quite a while, just primarily when I was getting up to speed.
What tools or services do you use the most and how have they helped your business?
I use pretty much use all of the functionality of the software to operate the business and have no complaints. In 2019, 62% of my customers rented units themselves online or over the phone with me and only 38% moved in at the facility.
How would you describe the Easy Storage Solutions platform?
It has all the functionality any storage facility would need, is easy to use, has great customer service, and is much less expensive than other the alternatives. What more could you ask for?
View Bill's Website Here!