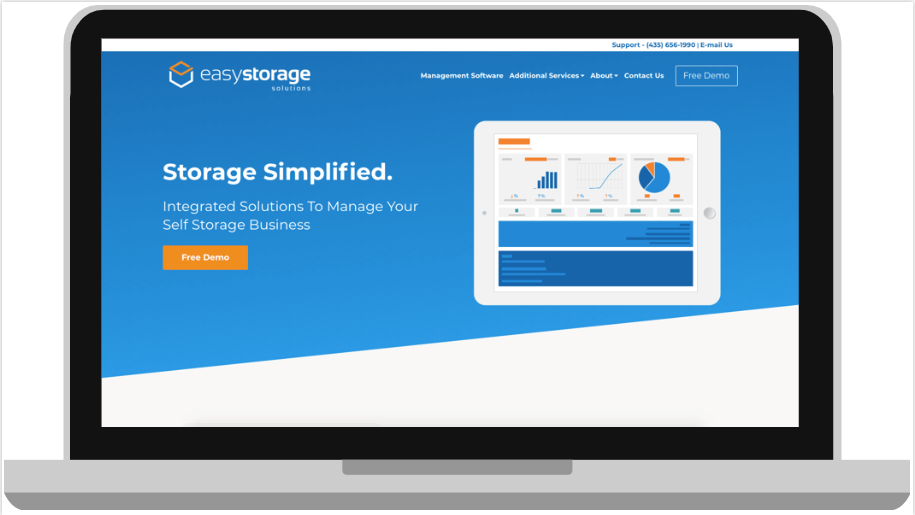 We've changed our look! Easy Storage Solutions is pleased to unveil our new branding, which includes a new logo, color scheme, website, and motto of "Storage Simplified". We believe this new look reflects our core focus on simplifying the self storage industry. We will renew our emphasis on providing integrated solutions to manage your self storage business more effectively. As self-storage owners ourselves, we understand what goes into the industry and what the struggles of business are.
In the upcoming weeks, our new branding will appear on social media, electronic communications, printed literature, and on our new website. Thank you for your continued support, we hope you like this new look! If you have used the Easy Storage Solutions logo in any of your marketing materials, please assist us in updating them, and feel free to reach out if you have any questions.
Storage Simplified.
Here at ESS, we are much more than management software, we offer integrated solutions to simplify your self storage business.